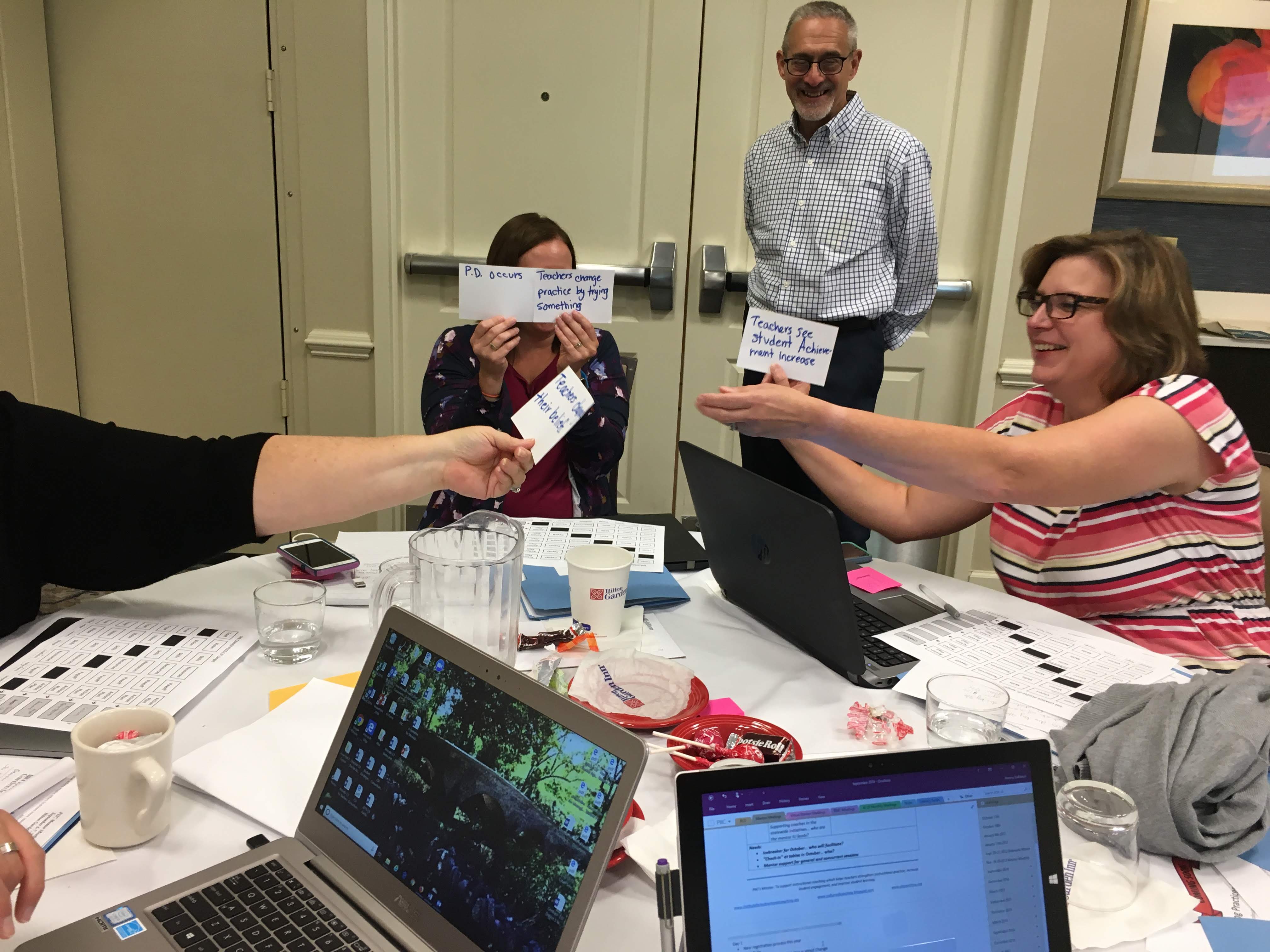 Changing Practice, Changing Thinking, Changing Schools
Educators agree that helping teachers improve their instructional practice and strengthening school cultures that embrace continuous improvement makes a difference in schools. Our model highlights four essential elements that help transform schools and promote consistent learning: working one-on-one and in small groups; collecting, analyzing, and using data; promoting evidence-based literacy practices across all content areas; and supporting reflective and non-evaluative practice. Together, these elements help coaches answer the questions: "What am I doing as a coach to help teachers change and improve their practice" and "What am I doing as a coach to help teachers improve student engagement and outcomes"? Instructional coaching is intended to reinforce teachers' and administrators' practices so that instruction is rigorous, delivery is effective, and assessment is appropriate for student learning to improve.
Professional Development and Customized Services
Research and Evaluation
Our research details our lessons learned about effective instructional coaching and how consistent and regular implementation of instructional coaching as a professional learning strategy influences teachers, their instruction, and their students. Research, when collected, analyzed, and used appropriately, improves the practice of instructional coaching and meets the needs of schools, teachers, and students. Educator-centered instructional coaching promotes professional learning, improves teacher instructional practice, and bolsters student engagement and student learning.
Our research represents findings from both qualitative and quantitative research. Since 2009, researchers have conducted over 50 studies and analyses. The mixed methods include trend and longitudinal surveys, secondary data analyses, interviews, focus groups, classroom and school observations, document review and analysis of state, district and school-level data.